If you find this confusing, please read previous post.
10. Coming in at the goggling price of $56.76 is a slim, little, stapled paperback by by Barrie Keefe called S U S. It's 27 pages long – that's better than a dollar a page. Where did I get it? I don't know. Will I read it. Heck, yes! I could read it in the time it takes to post this blog.
9. THE BAND PLAYS by Mart Crowley for $61.94. This book contains THE BOYS IN THE BAND and the sequel, THE MEN FROM THE BOYS. Here's the incredible, amazing thing. I AM MENTIONED BY NAME IN THIS BOOK!. I was sublimely fortunate to be cast in the premiere production of THE MEN FROM THE BOYS and here I am in  book that made the Top Ten in my contest. The world is THAT big!
8. For $84.00 Again – a stapled paperback script of Alice Gerstenberg's one-act farce, "The Pot Boiler". I did this play in high school! Here's the joke: I bought this play, new, two years ago for probably $10 or less. I could probably buy it for that today.
7. For $85.95 you can buy RIDE ACROSS LAKE CONSTANCE AND OTHER PLAYS, a paperback of plays by Peter Handke. I haven't encountered  Peter Handke since a production of KASPAR I saw years ago  about a 14 year old encountering civilization for the first time (based upon a true story of a boy-baby abandoned in the French wilderness (??).  If you wish to enjoy the story without the European philosophizing, skip existentialism and read TARZAN OF THE APES or THE JUNGLE BOOKS both of which were inspired by accounts of the same lost boy.
6.  Another scrawny paperback by Hugh Whitemore called PACK OF LIES announces a price of $113.90. Where did this play come from? What can it be? I don't know. And I don't know.  Editorial reviews call it "a thriller". 96 pages of what??? I can't wait to find out.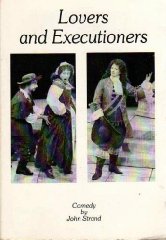 5. $127.50 – LOVER'S AND EXECUTIONERS is a new play – well, a new adaptation of an old one. I auditioned for this play and didn't get the part. The play was funny and in verse. I like verse plays, even when they are not by Shakespeare, and I feel sorry for the people at the MTC because they didn't have sense enough to cast me. But I've already read this play and am puzzled by the high value.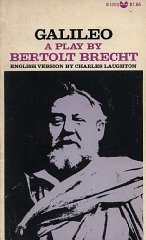 4. GALILEO by Bertolt Brecht at $164.58. Another paperback. The value must be due to "English version by Charles Laughton". I like Brecht well enough but I prefer his earlier plays. The expressionistic ones he wrote in the 1920s before he became politicizedl. The Nazis managed to scare the artistry out of everyone and Brecht was no exception. I'll check the play out but am not very excited.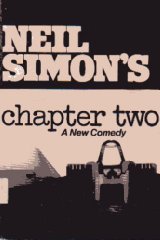 3. CHAPTER TWO by Neil Simon. $167.36. To be a great playwright it helps to have Neil in your name somewhere. "Wilson" is also very good. I received an equity card in the mail today and the letter was decorated with a quote from Simon. The great thing about Simon is that he won't let high schools remove the word "fuck" from his productions. It would be $167.36 well spent as long as Neil Simon gets the money.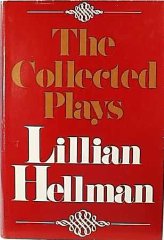 2. THE COLLECTED PLAYS, Lillian Hellman. $173.28. Where do these numbers come from? I've already read half of the plays in the book. Does that count? Do I have to read the rest?
AT $179.84 THE WINNER IS:
1. TADEUSZ ROZEWICZ! who? TADEUSZ ROZEWICZ! Could you say that again. TADEUSZ ROZEWICZ! Never mind. What's the book? Card Index and Other Plays. For $179.84. Paperback, of course. No, I don't know who TADEUSZ ROZEWICZ! is and I haven't read any of the plays. I'm guessing Polish. I'm guessing existential. I'm guessing absurd. I will not google TADEUSZ ROZEWICZ! to find out. I will start reading . The first play is "The Interrupted Act" – Oooooh! Sexy! Mysterious! A very promising title.
(Next post: " Interesting Runners Up" and "Stupid Wants to Be Free")