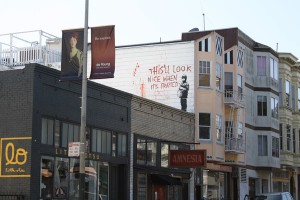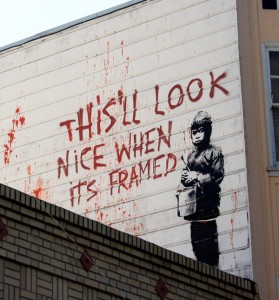 This haut-grafitti lasted only a few days before it was painted over.
Hey, David Hockney can break into my house and paint my walls any time he wants.
TO WHOM IT MAY CONCERN: I have an interesting, old fashioned dresser that needs painting. I will prep the dresser, buy the oils, and pay $300 to any credible painter whose work I like and who would enjoy the job.